We support our clients in their digital transformation journey. We take advantage of our advanced Software Foundry, which helps us apply DevOps practices and Quality Assurance processes to ensure traceability and high-quality deliverables using proven agile methodologies and state-of-the-art technologies.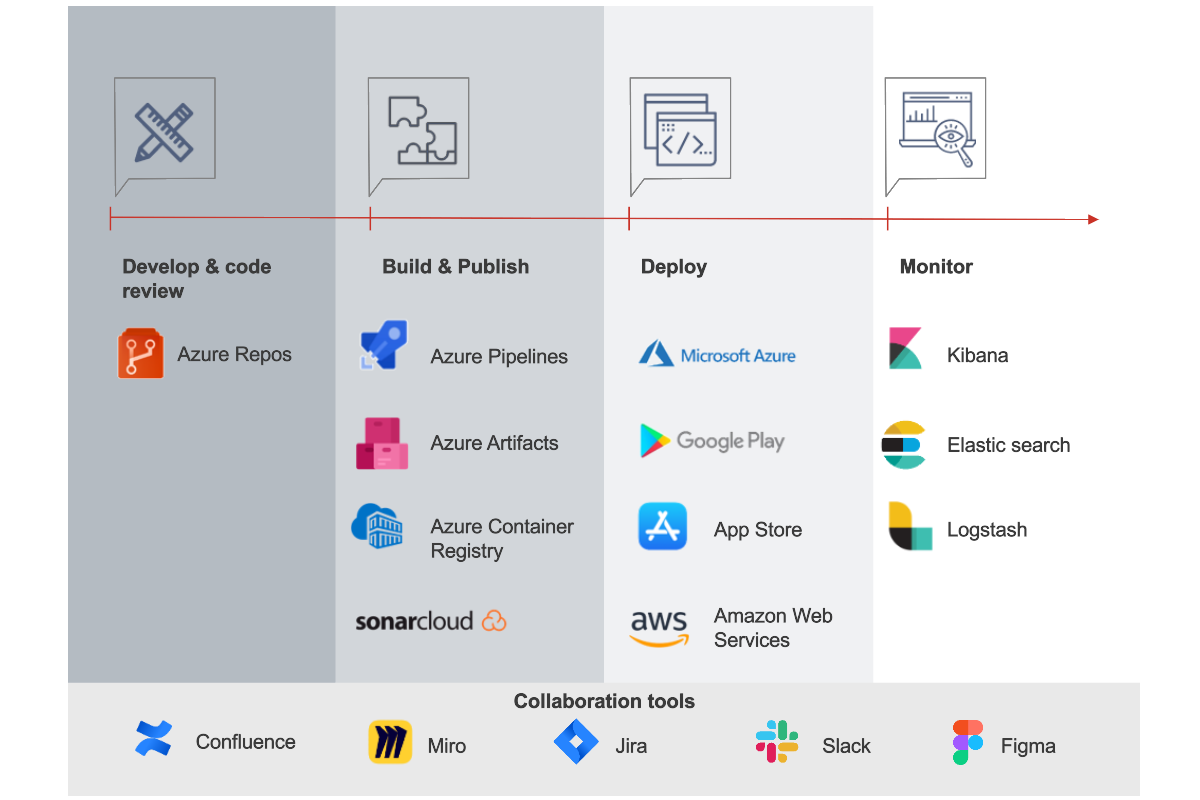 Open Web Technology - Software Foundry
Our Software Foundry is a key component of our Hybrid Work Model that enables us to deliver 300+ projects per year with a team of only 200+ developers, designers, and consultants distributed over 4 offices in Switzerland and one off-shore office in Vietnam. 
Our foundry encompasses: 
•    Processes & governance 
•    Tools 
•    Infrastructure to support the entire software development lifecycle 
All our foundry tools are cloud-based, which enable us to improve team collaboration, reduce the maintenance cost, enhance security, increase our productivity and scale easily.
Read more about our Hybrid Work Model here.