Open Web Technology announces that Frédéric Weill will step down as CEO of the company on 31 December 2022 and will be succeeded on 1 January 2023 by Pierre Grydbeck. Swisscom AG acquires 100% of the shares.
Frédéric Weill founded the company in 2009 to help Swiss companies with their digital transformation. Open Web Technology (OpenWT) grew as a go-to expert for business transformation and software development employing 200 engineers working on the most sophisticated and innovative digital projects in Switzerland. He also built a fruitful relationship with Swisscom, which led to the creation in January 2016 of the joint-venture Swisscom Digital Technology SA, operating with the brand Open Web Technology. Swisscom acquires all remaining shares on 30 September 2022 and the company will continue to operate under the brand Open Web Technology. The parties have agreed not to disclose the financial terms of the transaction.
Frédéric said, "Our company's average age is 34, a number which has remained stable year-over-year because software innovation is driven by the youngest of us; by transferring the company's leadership to Pierre (31 years old) and to Swisscom, I am confident that many new clients will benefit from our unique know-how as we see tremendous opportunity for further growth. I have been fortunate to work with 500 colleagues in Switzerland and in Vietnam during my tenure; I remember each of them, and I want to thank them".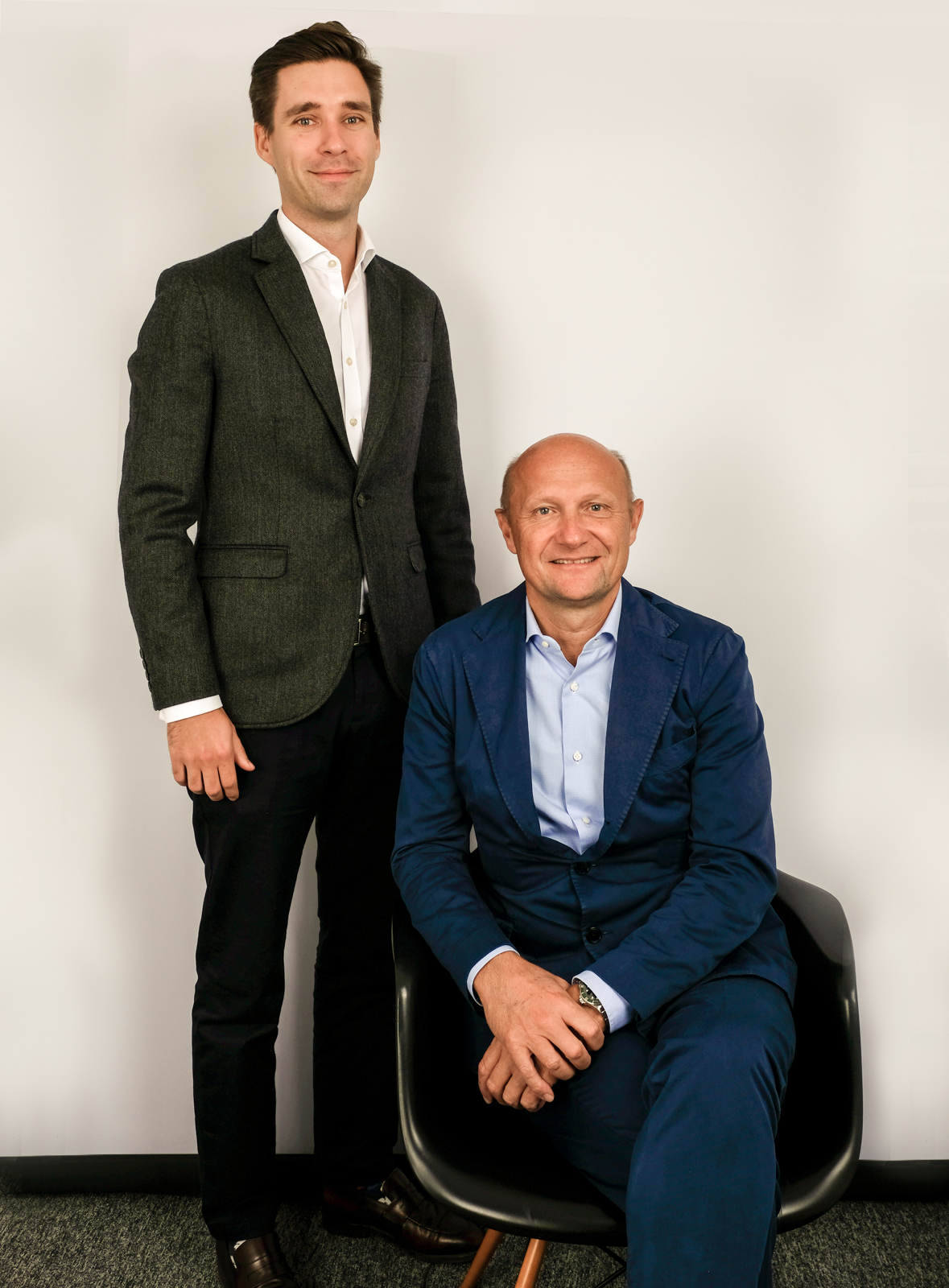 Pierre Grydbeck & Frédéric Weill
Pierre Grydbeck will take on the role of acting CEO on 1 October 2022 and will be appointed CEO on 1 January 2023. Pierre embodies the new generation of leaders in the Swiss consulting industry. He joined OpenWT fresh from EPFL in 2014 and successfully orchestrated the company's consulting and development practices. Appointed Partner in 2020, he has been Frédéric's deputy ever since, which will ensure a smooth transition in the new top role. Visionary leader, energetic and customer-oriented, Pierre brings the critical impulse and leadership to drive the company through the next phase of development.
Pierre said, "OpenWT has become a flagship technology consulting firm in Switzerland with a unique offering. From strategy to the delivery of complex software development projects, we have built strong know-how serving numerous industries ranging from healthcare to manufacturing. It is a real honor to be appointed CEO to further support our growth and extend our reach to solve our Client's next challenges. I look forward to sharing our team's passion - and "secret sauce" - to drive the digitalization of Swiss enterprises and SMEs."
With the new management and ongoing support of Swisscom Business, OpenWT will continue to strengthen its position as a leading consulting firm supporting the digitalization of Switzerland.
Urs Lehner, Head of Business Customers at Swisscom and President of the Board of Directors of OpenWT, said "Frédéric Weill has founded the company 13 years ago. With his profound vision of digital leadership and his passion to achieve outstanding results for customers he led and transformed the company with his employees on a growth path and delivered outstanding customer success. I congratulate Frédéric for his great entrepreneurial journey and would like to thank him for the great joint work, wishing him all the best for his future. With the appointment of Pierre Grydbeck as the new CEO of OpenWT, we set a clear sign for continuity as well as striving into a future with OpenWT to become even more relevant throughout Switzerland as the consulting and implementation partner for our B2B customers in their digital transformation".
About Open Web Technology
OpenWT is a technology and strategy consulting firm. We help our clients leverage new technologies to reshape their businesses, invent new products or transform their organizations. With a large yearly growth and 200 employees, OpenWT is a fast-growing and highly connected team. Since January 2016, we are a brand of Swisscom Digital Technology SA, a Swisscom subsidiary whose goal is to become a leading provider of digital transformation consulting services for enterprise and SMEs in Switzerland in the Healthcare, Manufacturing, Insurance, Telecommunications, Public sector, Finance, Real estate, and Consumer Goods industries.
Media contact
Jean-Luc Jaquier
Partner & Head of Marketing
+41 79 301 45 05
jljaquier@owt.swiss