Fast and portable access to customers' data
Our customer is a nationwide beverage distributor in Switzerland offering free delivery of drinks directly into people's homes or offices while also recycling the empty bottles. Each end customer has its personal delivery agent assigned as a contact person, providing a more personal interaction and flexibility for orders and deliveries.
The main challenges our client had to face are the common issues related to the data management of their products, customers, sales, inventory and work planning. In particular, an essential requirement for our client was to provide sales agents with a sales order application to increase productivity in their day-to-day tasks. For the agents it is important to have the ability to create, edit or delete customers, plan their delivery tours, handle simple inventories, manage sales and have a general overview of the sold products.
A mobile app instead of paper
In order to support the delivery and sale staff to increase productivity during their day-to-day tasks, we developed a sales order application with CRM functionalities. The app provides easy access to all customers' data. With a few clicks the delivery agents can see customers' orders and can easily plan their delivery tours more efficiently. Delivery agents being all the time on the road in places not always connected, an important requirement was to be able to use the app offline, with data manually synchronized by the agents. Besides, the app provides delivery agents with intuitive functionalities to reduce inventory count time and to improve productivity during the loading and unloading of goods. Sales agents can create, edit and delete sales orders with associated discounts, vouchers, or other actions. Likewise, sales agents can access the back office via a web interface and update customers' data such as paid invoices.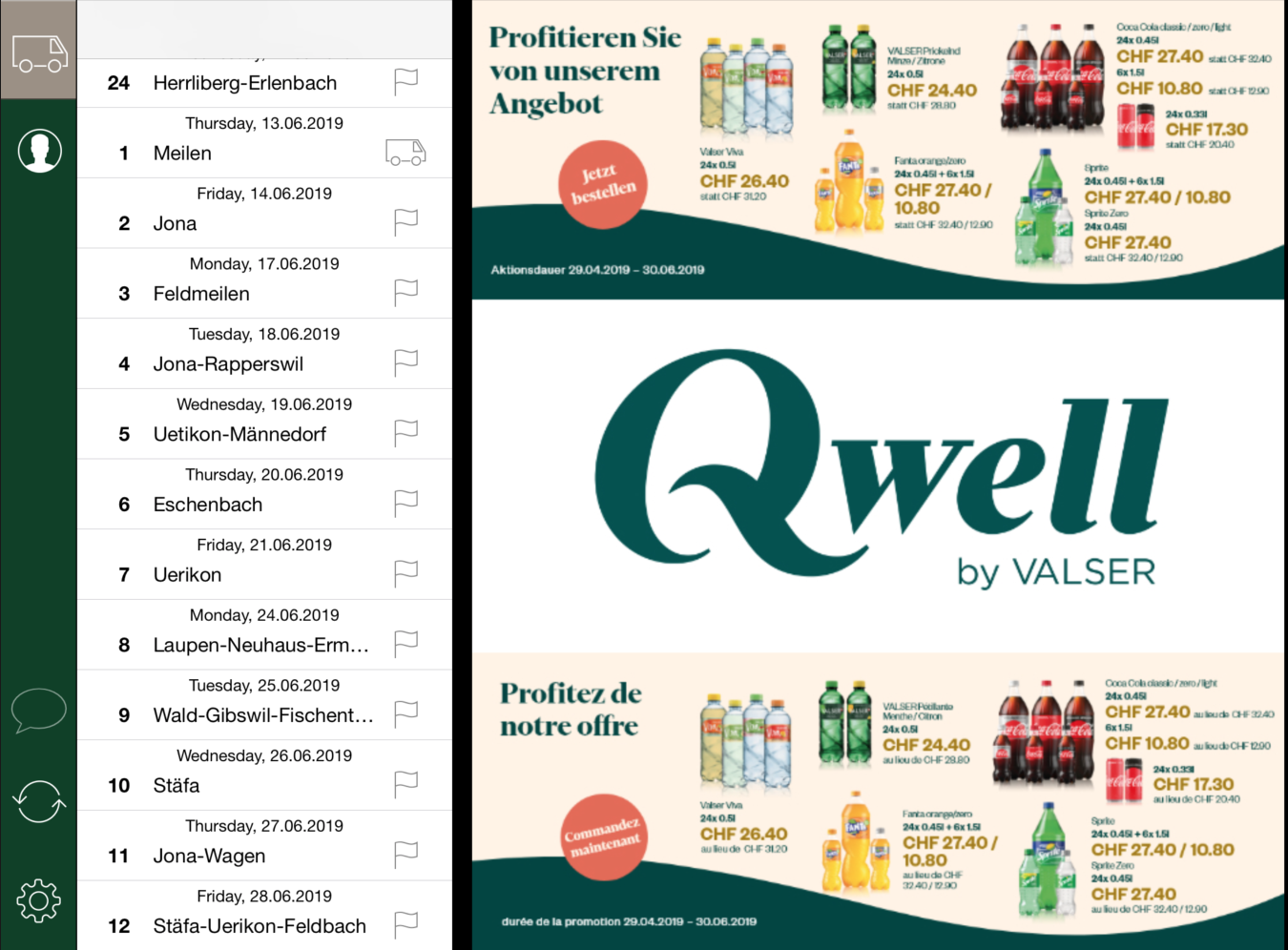 Iterative Journey
Definition of the main features of the app
Applying a practical approach to challenge existing processes and current systems.
Using agile refinement and planning meetings to define and prioritize features.
Three servers, Test, Staging and Production to ensure proper development and deployment cycles.
Support and maintenance with regular implementation of new functions to accommodate new needs.